Introduction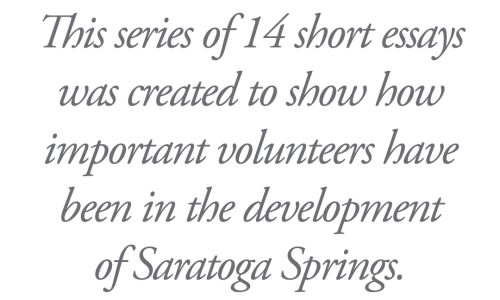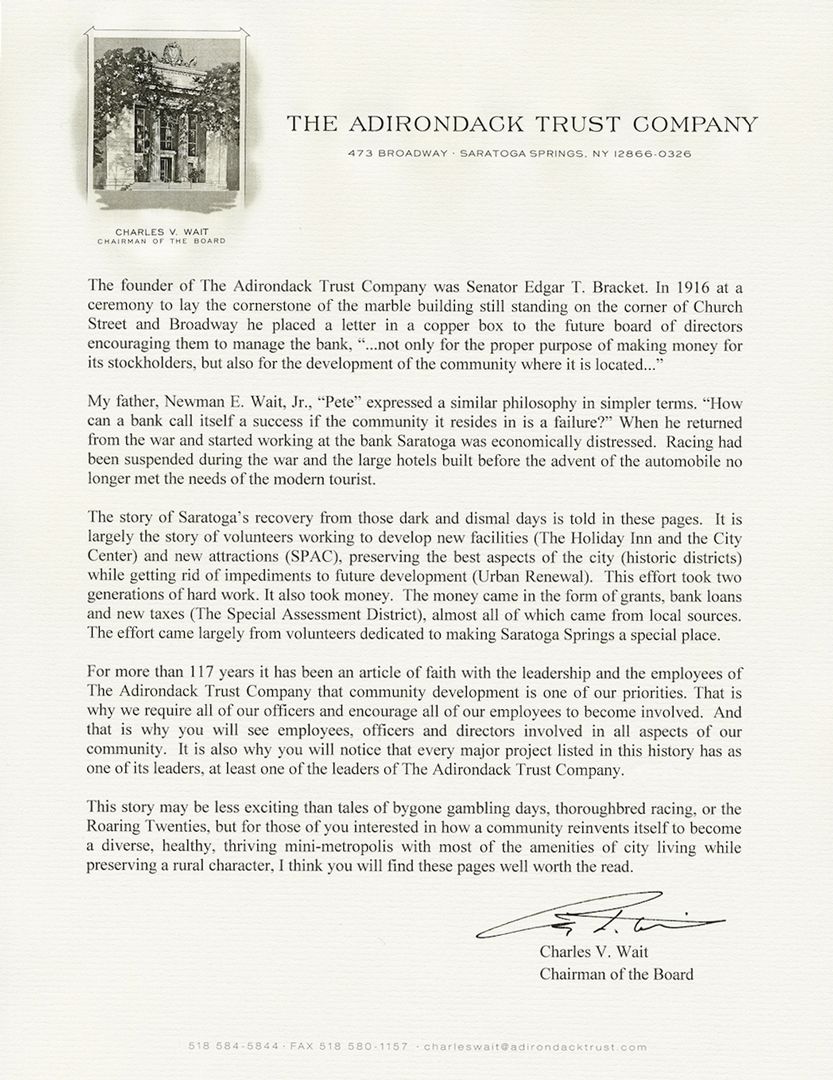 How to get involved.
Go to Saratoga.org, click on Find a Business, then click on Family, Community & Civic Organizations.
There you will find 150 plus organizations that you may be interested in helping.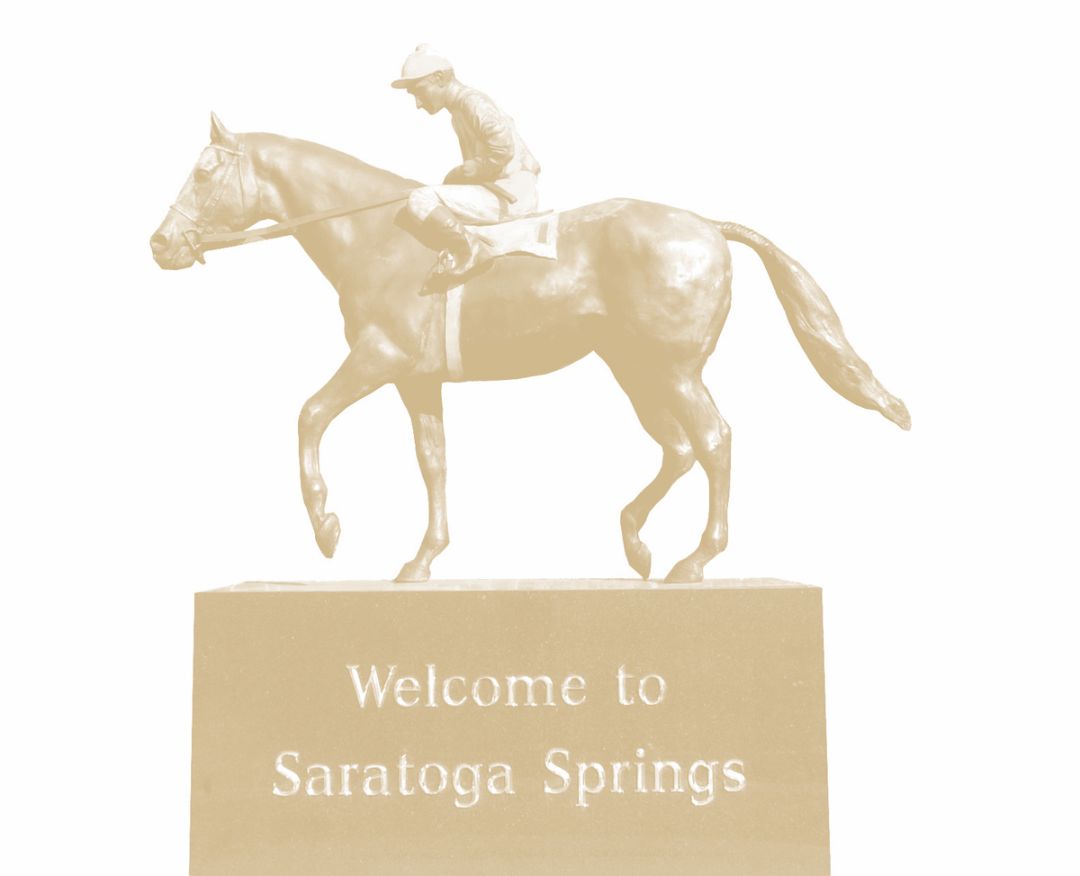 Above: Life-size statue of the thoroughbred Native Dancer was a gift of Marylou Whitney and John Hendrickson that is a part of Centennial Park.
Credits:
Larry Ambrosino, Ambrosino Design
Joe Dalton, Coordinator
Mary Ann Fitzgerald, City Historian
Kathleen Fyfe, Saratoga County Chamber of Commerce
Field Horne, Kiskatom Publishing
Matthew Veitch, photographer
Sponsored by The Adirondack Trust Company