North Broadway
Photos courtesy of the Saratoga Springs History Museum.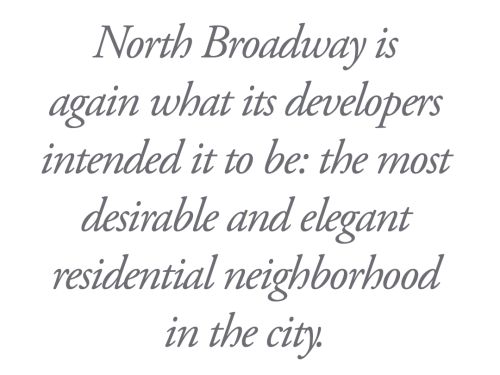 Half a century ago, North Broadway was a faded dowager. Its large Victorian houses were shabby, and the market for them had nearly disappeared. Several had been chopped up into cheap apartments. Others were the "summer cottages" of racing families, and still others were "summer hotels," nearly all of them unheated and empty most of the year. Even more discouraging, the adjacent 800-acre Woodlawn Park, now the Skidmore College campus, had been abandoned for 40 years, its lawns grown up into thickets and all its beautiful houses burned to the ground.
A bank examiner once asked Newman E. "Pete" Wait, Jr. of The Adirondack Trust Co., if that bank "red-lined" any of the poor or minority neighborhoods in the city. Certainly not, Wait replied, for the bank was proud of its commitment to all Saratogians. He then acknowledged that there was one section of the city where it was almost impossible for a buyer to obtain a mortgage for a home – North Broadway, the city's only red-lined neighborhood.
For many reasons, it was nearly impossible to sell a North Broadway house: they were hard to heat (if they had heating systems at all), expensive to maintain, and anything but modern, a quality valued by most postwar Americans. "I used to say, if you had $15,000 in your pocket, people would chase after you on North Broadway to sell you their big house," says James Kettlewell, who taught art history at Skidmore College during this period. Tales abound of selling prices well under $50,000 in the 1960s and '70s for houses that today would go for well over $1 million.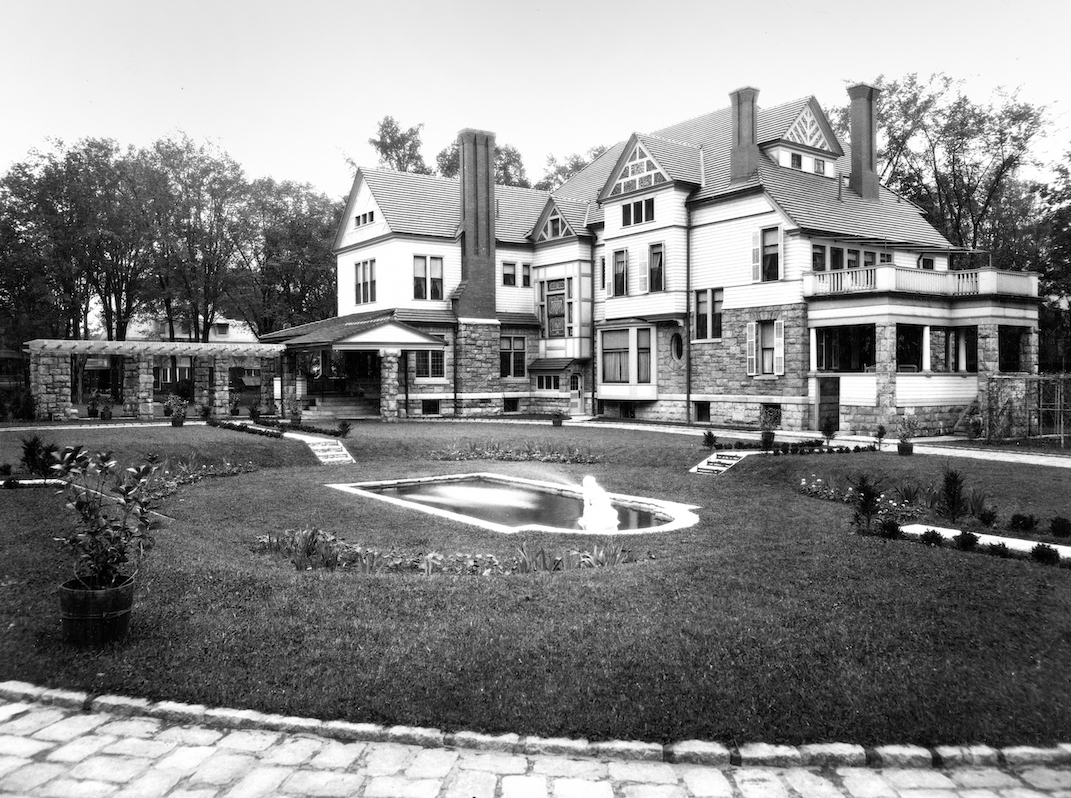 Today, North Broadway is the most elegant address in Saratoga Springs, just as was intended when it was first subdivided in 1853.
From the early years of the 19th century, Broadway was the main street, lined with hotels, shops, and houses from Circular Street on the south to Rock Street on the north, where it then ended. Beyond that intersection, the gently rising land belonged to John Bryan, builder of the house now occupied by the Olde Bryan Inn. After his death his son, John A. Bryan, a New York lawyer, took ownership and, in 1853, ordered a subdivision map drawn up for his 37-acre tract. Broadway was drawn straight and wide to the summit of the hill, lined with large, 100-by-300 foot building lots, and flanked by cross streets and side streets with more modest, 50-by-100 foot building lots. In 1854, the street was pushed through from Rock Street to the hilltop.
Development was slow. Saratoga's summer residents were accustomed to staying in hotels or hotel "cottages," detached structures managed by the hotels but providing greater privacy. Bryan probably initially marketed his lots to prosperous year-round residents, like James H. Westcott, who operated a store on Broadway. In the first five years, only four houses were built. In fact, it wasn't until the 1870s that development really got underway, and by 1900 there were 34 houses between Rock Street and the summit.
Many of these were "summer cottages" of the rich and famous. Great fortunes were made in the 19th century before the invention of the income tax. A large proportion of North Broadway's summer residents were from Troy, but others came from New York City, Albany and New Orleans.
Today, North Broadway is a dead end, but in 1866 it was extended over the summit of the hill and down to the valley where Route 9 now runs. In 1871 Caleb Mitchell built his Glen Mitchell Hotel in this valley; it operated for less than a decade. Mitchell's training track for horses, the county fairgrounds, and a baseball diamond were other attractions.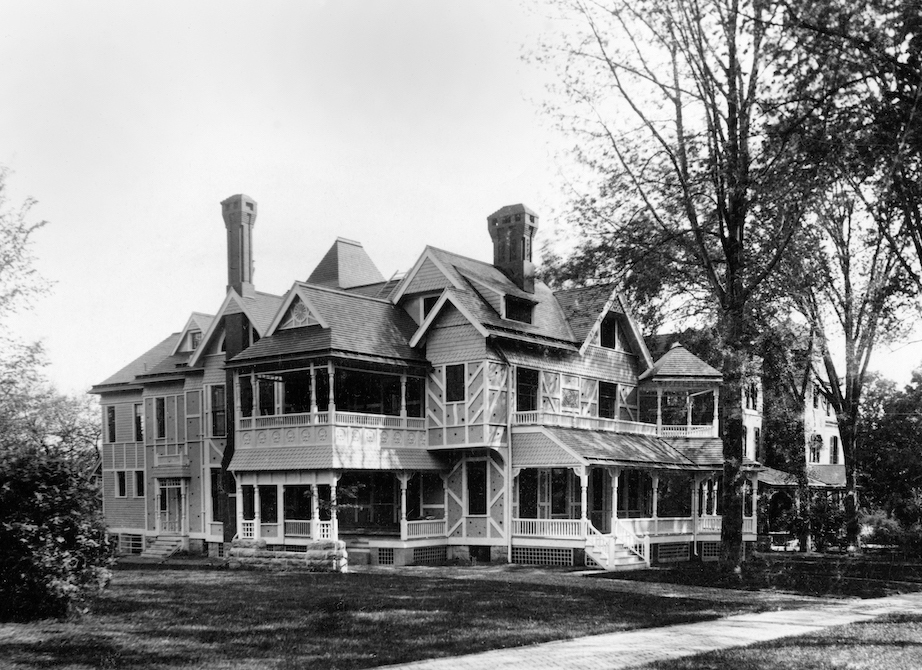 When the state created a "trunk highway" from New York City to Montreal in 1912, it followed the valley route, and this became U.S. Highway 9 in 1926. In 1931, the state highway department announced plans to rebuild the highway through North Broadway, but Saratogians protested and the route stayed on Maple Avenue.
In 1960, just before the first signs of hope for revitalization, North Broadway remained the address of a number of Saratoga's business owners and lawyers, but it had suffered with the overall economy. A few of the grand Victorian houses were lost in fires, and several were demolished, their usefulness over as people chose more compact, newly built houses. Owners did their best to maintain the properties, but the intricacies of Victorian buildings were too much for most, and few sported the rich colors and textures characteristic of their original appearance.
North Broadway's rebirth began slowly when Skidmore College acquired the vast, abandoned Woodlawn Park for its new home. The campus construction begun in 1963, along with the other new developments of that decade, gave hope for the future. Saratogians were mobilized by the Plan of Action, a grassroots planning process launched by the Chamber of Commerce in 1974; it convinced Saratogians, as one remembered recently, that "we can do it!"
During the 1980s, North Broadway came back into its own. Gradually, year-round residents restored the houses; the half-dozen or so racing families that owned properties on the street continued to bring a bit of glamour in August, when the houses were spruced up and parties were hosted.
In the first years of the new millennium, the last few neglected houses received high-quality restoration work.
In a 2017 sale, one resident's home sold for over $3 million, a new record. North Broadway is again what its developers intended it to be: the most desirable and elegant residential neighborhood in the city.