Saratoga's YMCA is one of the city's strongest civic institutions, housed in an impressive new building off West Avenue. Bill Dake, a leader of the volunteer efforts that have built two YMCA buildings, has described the Y's particular strength as groups of strong volunteer leaders over the decades.
But it wasn't always true. In the tough economic times of the Depression, when much of Saratoga struggled and cut back but managed to carry on, the Y actually stopped operating for some 16 years. Its rebirth in Saratoga Springs was the result of the hard work and generosity of Saratogians that began in a serious way in 1957.
Saratoga's "Young Men's Christian Association" was organized in 1866. It quickly acquired a "hall" and, sponsored lectures, social occasions and a library, but it disbanded in 1877.
In May 1887, the Saratoga "Y" reorganized and hired a professional director. The community went to work and built the beautiful structure that still stands at 443 Broadway, introducing an athletic program for the first time with an indoor swimming pool and a bowling alley.
The YMCA opened an annex at the Race Course in 1926 to serve the 2,000 men and boys who worked there each summer. It included a swimming pool, library, game room, bathing facilities, and a "cozy correspondence room."
In the spring of 1939 the Y lost its building to foreclosure, but its board continued meeting and, in 1957, acquired a building to house programs, replaced in 1965 by a larger one. Both were inadequate and residents dreamed of a new building.
In April 1969, volunteers began a fund drive to raise $400,000, kicked off by a $100,000 gift from Joan Whitney Payson, summer resident and owner of the New York Mets. Percy W. Dake, chairman of Stewart's Ice Cream Company, oversaw the finances during a campaign headed by realtor John Roohan and Saratoga Vichy president Milford Lester. The drive's success gave the Y's leadership the confidence to go ahead with construction. It appeared the facility proposed at 262 Broadway would cost $1.5 million and, worse, could house only an indoor swimming pool. By careful redesign, Latham-based architects Paris Brothers, with the assistance of Bill Dake, were able to include a gymnasium, pool, courts and general program facilities, at a cost of $750,000.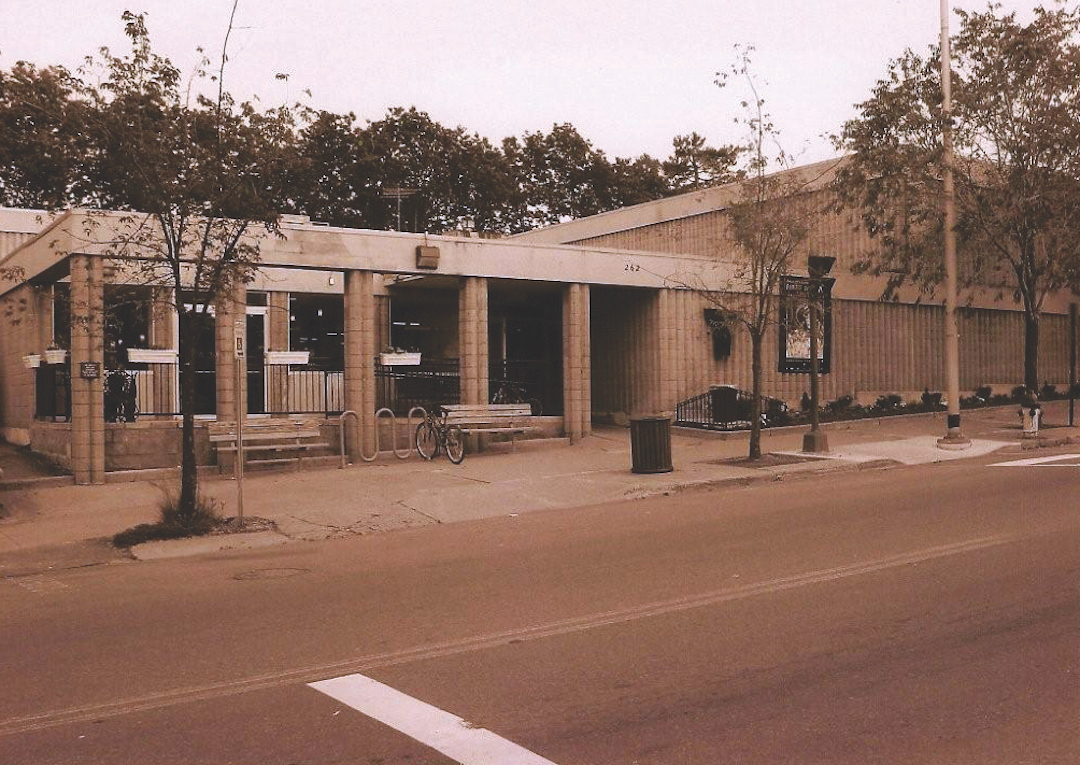 On December 5, 1971, the new Saratoga Y was dedicated. Soon afterward, the Y leadership conducted a second fund drive and raised another $400,000 to reduce indebtedness, all without any professional fund-raising expertise or outside help thanks to the community's commitment to the institution.
In the 1980s the YMCA use was increasing at 20 to 25 percent a year, so the trustees met regularly to explore expansion possibilities to the north, the south or "up." None was financially viable, and none addressed the increasing need for on-site parking.
In the fall of 1983, Y leadership began discussing acquisition of the defunct Saratoga Racquet Club in Wilton. It included handball courts and a gymnasium that doubled as an indoor tennis court, along with lockers and showers. The following summer the Y purchased the facility.
The decade from 1995 to 2005 was a time of expansion and innovation as the Y opened the Malta Child Care in 1995, the Corinth branch in 2000, and the Malta Fitness Center in 2004 replaced by a much larger facility in 2018.
Beginning early in 2005, the Y leadership began planning for a new facility. Saratoga Springs architect John Muse was selected to design the building. He and YMCA CEO Jim Letts toured a number of YMCA facilities to see what worked well.
They knew that to meet all the programmatic requirements for a growing membership, this building had to be much larger and thus far more costly than the Broadway building had been, even in dollars adjusted for inflation. The price tag was $10 million. Two couples known for their civic leadership and their loyalty to the YMCA, Mike and Linda Toohey and Susan and Bill Dake, agreed to chair the campaign. The result is a spectacular 75,000-square-foot building. Facing south under a neoclassical colonnade, it presents a remarkably welcoming facade. From small beginnings, Saratoga's YMCA has grown into a dynamic community asset through the hard work and financial gifts of the city's activist citizenry.